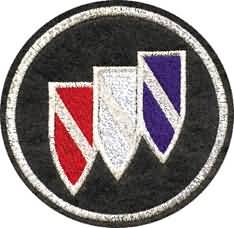 After recieving the 1975-80 Buick Skyhawk Domestic and Export Car Reports from Brian Jackson, an interesting Skyhawk was found.  It was a single 1977 Skyhawk with a factory installed L77 350ci 4bbl V8 engine.  1977 Skyhawks were offered with only 1 engine, the 3.8 231ci V6.  19,414 Skyhawks were given the odd-fire 3.8 (19,414) but production of an upgraded even-fire 3.8 started late-season (May 1, 1977) and 4,629 Skyhawks received this powerplant.  This is a total of 24,043, which leaves production 1 short and these reports show that single car with an L77 V8.  The L77 is a Buick 350 produced in Flint, MI.  It is rated at 155HP with 275ft/lbs of torque with a 4 barrel carburetor.

It was also painted a code 72 Red, not a colour used for Skyhawk production but for Century, Regal, LeSabre, Estate Wagon, Electra and Rivieras only.  This red is slightly darker than the Skyhawk 75 Code Bright Red.  This car also came with a BW5 Targa Band (roof crown molding) which was an option on all Skyhawks.  This report also shows a number of options were only 1 was ordered.  Below is a copy of the report that Brian cropped to show the 1-off RPO Codes that, more than likely, belong to this L77 Skyhawk.

A number of the codes are described above and after some research have found the following might be true but the rest remain unknown at this time. 

UN4 - Tape cartridge - delete

VC5 - Label shipping, except U.S., U.S. Possessions, or Japan.