Chevrolet's vinyl roof cover was an option that was available on Monza

Towne Coupe, Coupe, and Sport Coupe for all 6 model years while Pontiac's

vinyl roof cover was available on Sunbird Coupe and Sport Coupe models for

a 5 model years.  Chevrolet called the option a Cabriolet roof cover while

Pontiac called it a Cordova roof cover.  With this roof cover came a smaller

rear side window which Chevrolet called an Opera window while Pontiac

called it a Formal window. 

                                                 For 1975 the roof cover of the Towne Coupe literally 'covered' the entire rooftop                                                      including the A (windshield pillars) and B (behind door) pillars of the car.  For 1976 and                                                beyond, the Cabriolet roof only partially covered the roof of the Coupes, the back half                                                 to be specific.  Pontiac offered a full Cordova top for 1976 and '77.  

                                                 For '75 and '76 the Cabriolet roof was an option package (RPO Z23) which included                                                  the half roof vinyl cover, bright aluminum rear trim panel, opera rear side windows,                                                     bright moldings around taillights, special instrument panel pad and 2-spoke steering                                                    wheel with added simulated woodgrain vinyl insert.  This package also featured a few                                                 items found in the Sport Equipment Option package including upgraded interior trim, black body sill, bright and black windshield and rear window moldings, body coloured door handle inserts, and the quiet sound group.

    From 1977 to the end of Monza production in 1980, the Cabriolet padded roof cover

was a stand-alone extra-charge option (RPO Code CB4) which featured the half roof

cover and the rear side Opera window. 

    Pontiac, in 1977, offered both a full Cordova cover but also a Landau cover which

covered only the back half of the roof.  Both the Cordova and Landau Cordova roof

cover were available for 1977 but you could order the full cover with either the full-

sized rear side window or the smaller Formal window.  Pontiac dropped the full

Cordova for 1978.  The Cabriolet and Cordova roof cover's vinyl texture pattern was

called Levant Grain and seven colours were available each model year (with 1975 Monza being the exception with 9 colour options - see chart below). 

MONZA

1975

RPO Code - Z23

Production - Unknown

11T - AA - White

13T - WW - Silver Metallic

19T - BB - Black

35T - DD - Dark Blue

36T - ZZ - Firethorn

37T - MM - Mahogany

55T - GG - Medium Green

64T - UU - Buckskin

75T - RR - Red

1976

RPO Code - Z23

Production - 21,784

11T - WW - White

13T - QQ - Silver Metallic

19T - BB - Black

35T - DD - Dark Blue Metallic

36T - ZZ - Dark Firethorn Metallic

37T - MM - Mahogany Metallic

64T - UU - Light Buckskin

1977

RPO Code - CB4

Production - 9,131

11T - WW - White

15T - QQ - Silver

19T - BB - Black

22T - DD - Light Blue Metallic

36T - ZZ - Firethorn

44T - GG - Medium Green

61T - UU - Light Buckskin

MONZA

1978

RPO Code - CB4

Production - 8,720

11T - WW - White

15T - QQ - Silver

19T - BB - Black

22T - DD - Light Blue Metallic

44T - GG - Light Green Metallic

61T - CC - Light Camel

79T - RR - Dark Carmine Metallic

1979

RPO Code - CB4

Production - 8,612 + missing 79T

11T - WW - White

15T - QQ - Silver

19T - BB - Black

22T - DD - Light Blue Metallic

40T - GG - Light Green

61T - UU - Beige

79T - RR - Dark Carmine Metallic

1980

RPO Code - CB4

Production - 10,674

11T - WW - White

19T - BB - Black

21T - DD - Light Blue Metallic

44T - GG - Dark Green Metallic

63T - CC - Light Camel

76T - RR - Dark Carmine Metallic

85T - QQ - Gray

SUNBIRD

1976

RPO Code - C09 or CB4

C09 Production - 7,244

CB4 Production - 7,183

11T - AA - White

13T - WW - Silver

19T - BB - Black

35T - DD - Blue

36T - ZZ - Firethorn

44T - GG - Green

64T - UU - Buckskin

1977

RPO Code - C09 or CB4

C09 Production - 1,722

CB4 Production - 9,761

11T - WW - White

13T - QQ - Silver

19T - BB - Black

22T - DD - Blue

36T - ZZ - Firethorn

44T - GG - Green

61T - UU - Buckskin

1978

RPO Code - CB4

Production - 11,981

11T - WW - White

15T - QQ - Platinum

19T - BB - Black

22T - DD - Blue

44T - GG - Green

61T - CC - Sand

79T - RR - Claret

SUNBIRD

1979

RPO Code - CB4

Production - 10,812

11T - WW - White

15T - QQ - Platinum

19T - BB - Black

22T - DD - Blue

40T - GG - Green

61T - UU - Beige

79T - RR - Claret

1980

RPO Code - CB4

Production - 10,722

11T - WW - White

19T - BB - Black

21T - DD - Blue

44T - GG - Green

63T - CC - Gold

76T - RR - Maroon

85T - QQ - Gray

GLOSSARY

11T - RPO Code

WW - Dealer's Order Code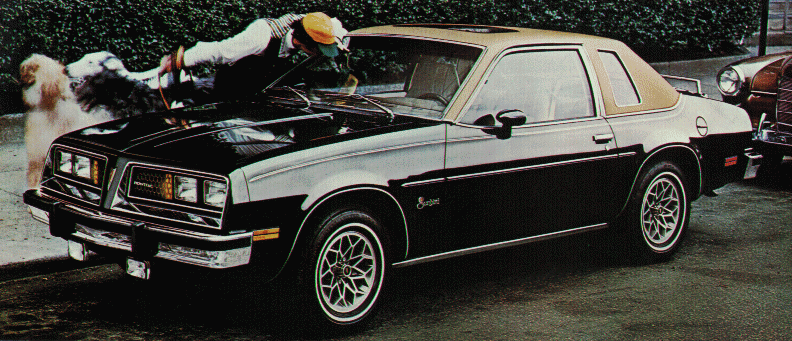 MONZA

1975 - $??? (Z23)

1976 - $256 (Z23)

1977 - $145 (CB4)

1978 - $153 (CB4)

1979 - $156 (CB4)

1980 - $156 (CB4)

SUNBIRD

1976 - $??? (Cordova w Formal)

1977 - $83 (Cordova w/o Formal)

1977 - $144 (Cordova w Formal)

1977 - $144 (Landau w Formal)

1978 - $153 (CB4)

1979 - $156 (CB4)

1980 - $165 (CB4)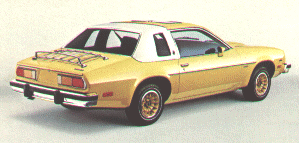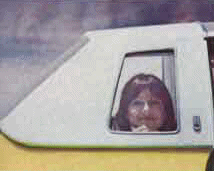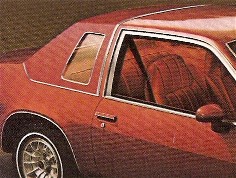 Monza Cabriolet with Opera window

1980 Monza Coupe with Cabriolet Vinyl Roof Cover

Sunbird Landau Cordova w Formal Window

1977 Pontiac Sunbird Cordova full-roof vinyl cover with Formal window