H-Bodies

have been saved from the car crusher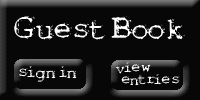 This page is but a small tribute to the short-lived Chevrolet Monza.  While only in production from 1975 through to 1980, the Monza developed a small core of enthusiasts who, to this day, are diehard fans of the little car and go to great lengths to restore both the vehicles and their memories.

     My first vehicle was a dark claret 1980 Monza Coupe and I was hooked from then on.  After the 1st one passed on to the scrap yard I purchased my 2nd car, a red 1980 Monza 2+2 Sport Hatchback.  I had that car for 4 years before having to give it up due to lack of a 2nd parking space.  I have regretted that decision ever since and in August, 2001 I purchased a black 1980 Chevrolet Monza Spyder in Los Angeles that I have now restored/rebuilt.

     This site chronicles the history of the Chevrolet Monza, year-by-year, model-by-model, special editions, engines, options, features, magazine advertisments and much more.  I have also decided to include on this website the other 2nd Generation GM H-Body cars, the Buick Skyhawk, the Oldsmobile Starfire and the Pontiac Sunbird including all the special edition models that were produced.

     This site will also take a quick look at my 1st 2 Monza's as well as follow the rebuilding and restoration of my black, 1980 Chevy Monza Spyder.  I also bought another 1980 Monza Spyder shortly after bringing home the black one, it was white with tan interior and 2-tone gold Spyder decals with only 44,000 original km's (27,500 miles) and was in near  immaculate condition.  I have since sold that car and it is in the good hands of Richard in Florida.  Click on 'My 4th Monza' for numerous pics and information about this absolute gem I used to call my own!  

     I also bought a 1979 Buick Skyhawk ROAD HAWK off ebay a few years back.  This is a rust free Arizona car that I flew down, picked up and drove home to Toronto, ON (about a 2,500 mile/4,000 km drive).  Let the restoration begin, which will also be followed on this website once I get the page and links online and then find the time and money to begin (don't we all have this problem?).     

     I hope you enjoy your visit ... and help keep the GM H-Body on the road!

Bryan McCready (fyrftr50)

Drop me an email    >>>


NOTE: I have found that many cars on here are long gone and dozens of email addresses are no longer valid.

The Registry has become grossly outdated and will no longer be maintained but it will remain as a useful reference list.

... and 2nd Generation GM H-Bodies ...

Buick SKYHAWK, Oldsmobile STARFIRE & Pontiac SUNBIRD

NEW PAGES - Monza Spyder, H-Body Spoilers, Skyhawk Striping, Starfire Striping, Dealer Brochures, Owner's Manuals, Sunbird Striping, Sunbird Black Graphics, Interior & Exterior Colours, L77 V8 Skyhawk, Buick San Marino
ALL 1971-80 GM H-BODIES (Vega, Astre, Monza, Skyhawk, Starfire & Sunbird) ARE WELCOME, and in any condition.

17th Annual MonzaQue

Saturday, Sept. 16, 2023